Do you remember my
Halloween Silhouettes
post? Well, I decided to make a different one, only with Tinkerbell. I have always loved Tinkerbell, and I'm kinda passing that love onto my daughter. So I made her a Tinkerbell Silhouette for Christmas. I had a few 12x12 boards left over, so I painted on pink, cut the foam to 3x3, and mod podged some green polka dot paper onto it. I used a light purple vinyl for the pictures. I did Tinkerbell and the other fairies that are on the cricut cartridge that I have. To fill in the other ones, I did a butterfly, a flower, one of the homes of the fairies (looks like another flower), and a mushroom.
Sorry about the glare on the top of the picture.
Here is a close up of the Tinkerbell one. I did the filigree, which ended up being a pain because I had to pick out all the tiny vinyl pieces in the wings. It turned out cute, though, so I guess it was worth it.
Linking to: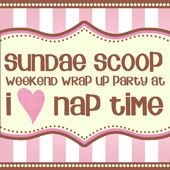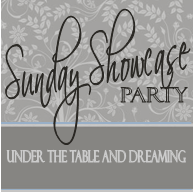 Tatortots and Jello: Weekend Wrap Up Party